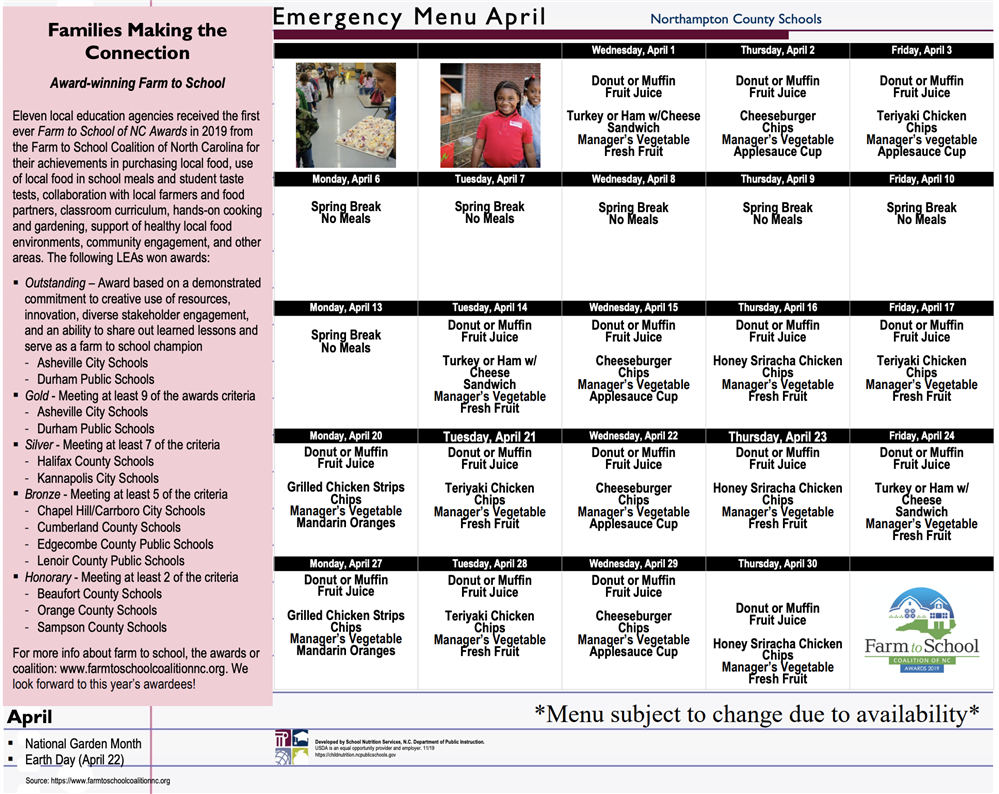 Every child living in Northampton County, ages 1-18, is able to receive meals delivered to their bus stops/homes or picked up from the prep sites.

The meals are prepared at Conway Middle School and Northampton County High School.

The buses leave at 10:00am from those locations to deliver the meals. Car Riders can pick up the meals at 10:00am as well. Please notify us in advance of the number needed.

If your child is at a different location within the county due to child care needs, please contact your school's principal so that they can coordinate the change.

If you do not wish to have the meals delivered to your home, you can also contact your scholars' school to inform them Monday thrugh Thursday from 9am - 3pm.

REVISED MEAL DELIVERY SCHEDULE

Buses will continue to deliver meals Monday - Thursday with a Chef Breakfast and Lunch for Friday's delivered with the Thursday meals.