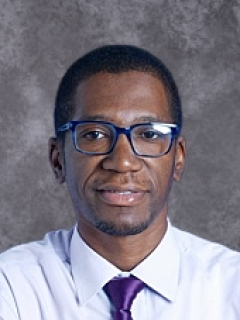 Phone: 252-705-1580 (Google Number)
Email:
Degrees and Certifications:
Bachelor of Education in Biology (University Of The West Indies) Diploma of Teaching in Scince and Physical Education (Church Teachers' College Mandeville)
Mr.

Nicoy Fairclough

"Education is not the filling of a pail, but the lighting of a fire." William Butler Yeats. My journey as an educator began in August of 2006. During that time I was presented with the opportunity to be amongst stalwarts in the education section, who molded me into the teacher that i am today. As an International teacher, from the radiant Island of Jamaica, my journey at Gaston Middle School began in August 2019, where I'm currently a teacher of Science. I Currently hold a Bachelor of Science Degree in Biology from Church Teachers' College in Jamaica.

While at Church Teachers' College, I not only excelled academically, but i was also an ebullient and an accomplished student athlete, which has contributed in me becoming a disciplined and self motivated individual. The teaching journey doesn't end in the four corners of the classroom, because as educators, the onus is upon us to not only mold the minds of our children, but also to be an inspiration to them. Mr. Fairclough have a proclivity to see all the pulchritude in each students.